At least 37 newspaper editorials from across Florida oppose Amendment 1, with words like "misleading," "scam," "fiction" and "sham."  Two said the language never should have been allowed on the ballot, up for vote on Tuesday, November 8, or in early voting already underway.
The proposed amendment to the state constitution purports to provide Floridians with access to solar energy while protecting non-solar customers from having to subsidize it.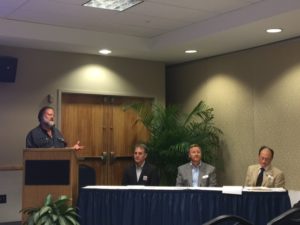 But  Floridians already have the right to install solar panels, according to attorney George Cavros of the Southern Alliance for Clean Energy, who spoke at a University of North Florida/U.S. Green Building Council forum in August.
And opponents say the amendment is funded and backed by utility companies who don't want competition from solar.
Below is a list of editorials opposing Amendment 1 with links to the full article.  The list was compiled by the non-profit Floridians for Solar Choice.